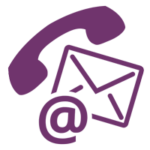 Lundy Bancroft receives far more phone calls than he is able to return. Please read carefully through the material below before trying to reach him by phone, in order to find the information you are looking for as quickly as possible and to avoid the frustration of unreturned calls.
If you are calling to inquire about the possibility of scheduling a speaking engagement, including rates, topics, and availability, Lundy will make it a priority to return your call quickly. For more information, including the correct number to call for speaking requests, click above on the "Public Speaking" tab.
---
If you are looking for referrals to group programs or individual counselors for abusive men:
Lundy does not have a national directory of programs for abusive men, and cannot provide referrals to local programs. People who are seeking services for men should call their nearest program for abused women, and ask that program for a referral to an abuser program for men. (Some of these programs also offer services for abusive lesbians or gay men.) Abused women's programs are in the best position to evaluate which abuser programs (also called Batterer Intervention Programs) are of the highest quality, safest, and most victim-advocacy oriented.
For more information on how to evaluate the quality of an abuser program, see Lundy's web article "Assessing and Monitoring Programs for Men Who Abuse Women".
Some callers are seeking services for verbally and psychologically abusive men who are not physically or sexually violent. Specialized services for verbally abusive men are rarely available currently, so men who are serious about changing should participate in a Batterer Intervention Program. Be aware also that most abusive men who claim that their abuse is strictly verbal or psychological are in denial about times when they were deliberately physically intimidating; made overt threats; used forms of violence such as grabbing, poking, or shoving; or coerced the woman into unwanted sexual contact. Men with any history of such behavior should participate in a batterer program, as they meet the definition for physical abuse.
If you are seeking referrals to programs and individual counselors for abused women: Lundy does not have a national directory of counselors for abused women. If you do not know where to find your nearest program, call the national domestic violence hotline at (800) 799-SAFE. If you are seeking to find an individual therapist for yourself instead of using abused women's services, the women's program can help you find a therapist who is knowledgeable about abuse for you to contact.

---
If you are looking for assistance with matters related to child custody and visitation, and child protection:
Lundy is not able to return nearly as many custody-related calls as he receives, despite the emergency nature of most of the situations that people are calling about. Before calling, it's best to do the following two things:
Go to the Child Custody Justice page of this website and read all of the information there carefully. This section contains most of what Lundy would be able to tell you over the phone if you reached him. Then,
Look over the "Child Custody, Divorce, and Child Support" section of the Resources page of this website, to see what additional resources you could draw upon.

---
If you are interested in hiring Lundy for expert testimony, here are some things to keep in mind: Judges tend to prefer experts who are Ph.D.'s or M.D.'s or in some other way are "Dr. Someone", which Lundy is not. Although Lundy has been qualified as an expert each time he has entered a courtroom to provide expert testimony, that doesn't mean that the judge is necessarily going to give his testimony a lot of weight. You should try to find a local expert if possible (which will save you a lot of money) or an expert with strong academic credentials. The Child Custody Justice page of this website has suggestions on strategies for finding an expert witness.
Lundy is available sometimes (depending on his schedule) to serve as a legal consultant on cases, and this role is probably a more productive one than testifying as an expert, although Lundy continues to serve as an expert occasionally where he believes it could help a protective parent's case.
Lundy does not offer direct counseling services for abusive men or for abused women, due to his speaking, writing, and community organizing responsibilities. He does offer Weekend Retreats that are specifically for formerly abused women whose relationships with the abusive man have already ended definitively.

---
Lundy Bancroft's office number is (413) 582-6700. Please read the information above before calling as Lundy is only able to respond to a small proportion of the phone calls and Facebook message that he receives, and he does not have an office assistant. Lundy's email address is not for public use. He does review all of his messages, so rest assured that he registered and appreciated what you had to say even if he was not able to respond.